Unique locations.
Secret lineups.
‍
Live Comedy.
Don't Tell Comedy produces weekly shows in 100+ cities across the US, UK, and Canada. The location is kept a secret until the day of the show, and the performers are a secret until they hit the stage!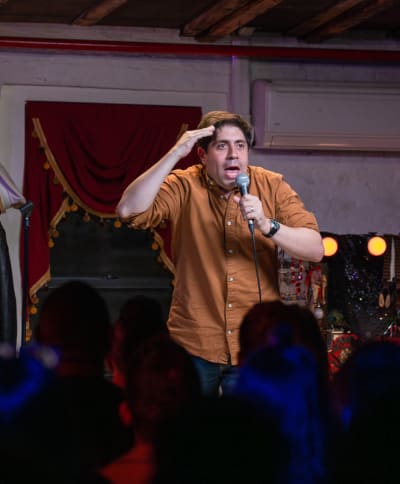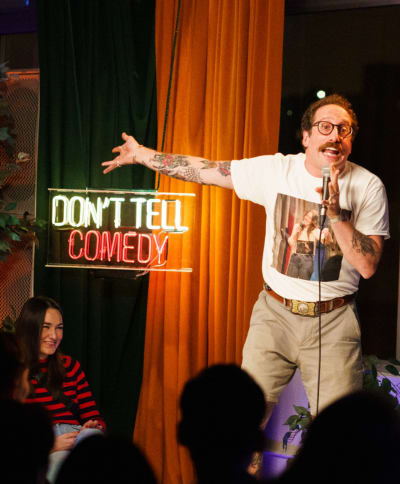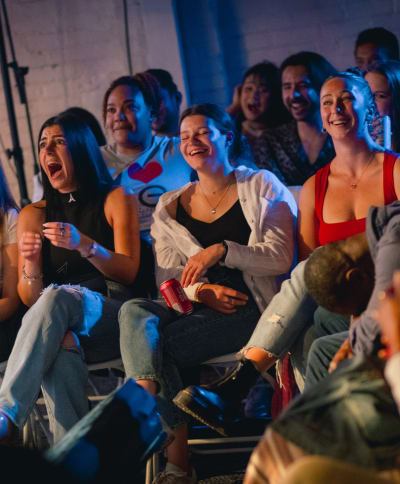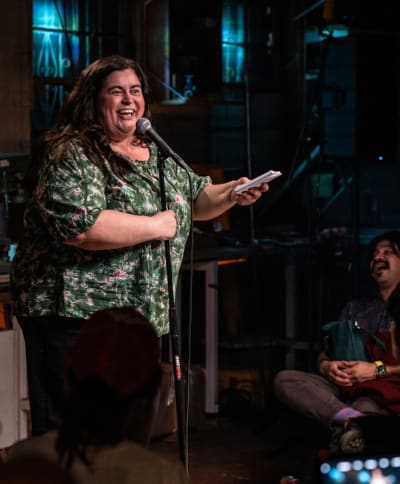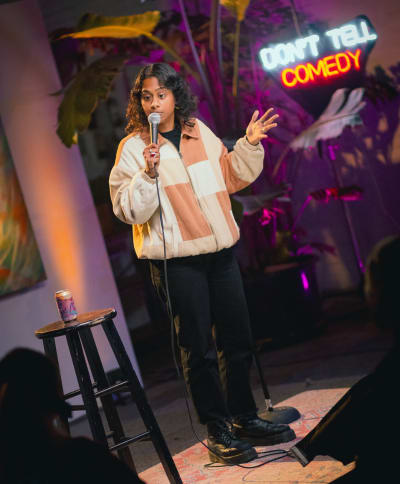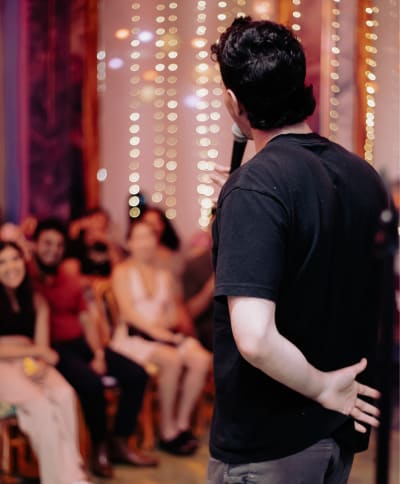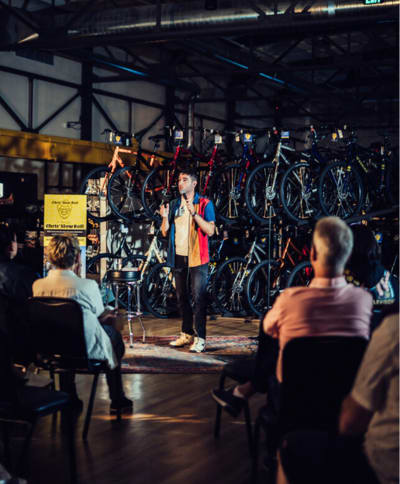 How it works
Explore Don't Tell Comedy's secret locations and reserve seats in just a few easy steps.
Find a show in your town.
We're in 100+ cities
Make your reservation online.
You'll get a receipt confirming your name has been added to our guest list
You'll receive an email with the secret location by 8:00 AM the day of the show
No ticket needed at the venue.
Just provide your name at the door and enjoy the show!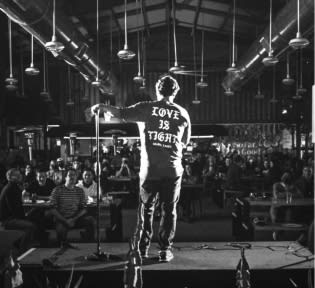 GET IN ON ALL THE SECRETS
Get updates on shows in your city, special events, and special offers.
Thank you! Your submission has been received!
Oops! Something went wrong while submitting the form.
Videos
From backyards to barbershops, gyms to steamships, Don't Tell Comedy creates one of a kind comedy experiences featuring the best of the next generation of comics.
Load more
Find A Show
Check out upcoming comedy shows in your city
(We're in 100+ cities)
WHAT IS DON'T TELL COMEDY?
We hold stand-up comedy shows in over 100+ cities across the US, Canada, and the UK with a secret line-up of performers at a secret location. We do this to keep the focus on providing our audiences with the best of the next generation of comedians while preserving the magic of a truly unique and affordable experience.
I PURCHASED TICKETS, WHEN WILL I RECEIVE THE SECRET LOCATION?
The secret address will be emailed to you by 12pm on the day of the show!
WHAT HAPPENS AT A DON'T TELL COMEDY SHOW?
On the day-of the show, ticket holders receive an email confirming the show location and revealing the exact address by 12pm.
Guests should take care to review the email and plan to arrive, park and otherwise pay follow the specific instructions included in the 12pm email.
Upon arrival, guests are greeted by one of our positive and personable hosts, and will be asked to provide a name for the ticket and/or proof of purchase.
The shows are 70-90 minutes in length. You'll be able to see between 4-6 different comedians on each lineup!
Guests are encouraged to take photos throughout the night to social media (Tag us @donttellcomedy on all platforms)!
We do, however, ask that guests refrain from taking and posting videos of comics during the show for their privacy.
After the show ends, please be sure to dispose of your trash and get home safely!
WHERE CAN I FIND A LIST OF COMICS WHO PERFORMED AT A SHOW I ATTENDED?
After the show, our team will send you an email with the full lineup of comedians you saw at the show.