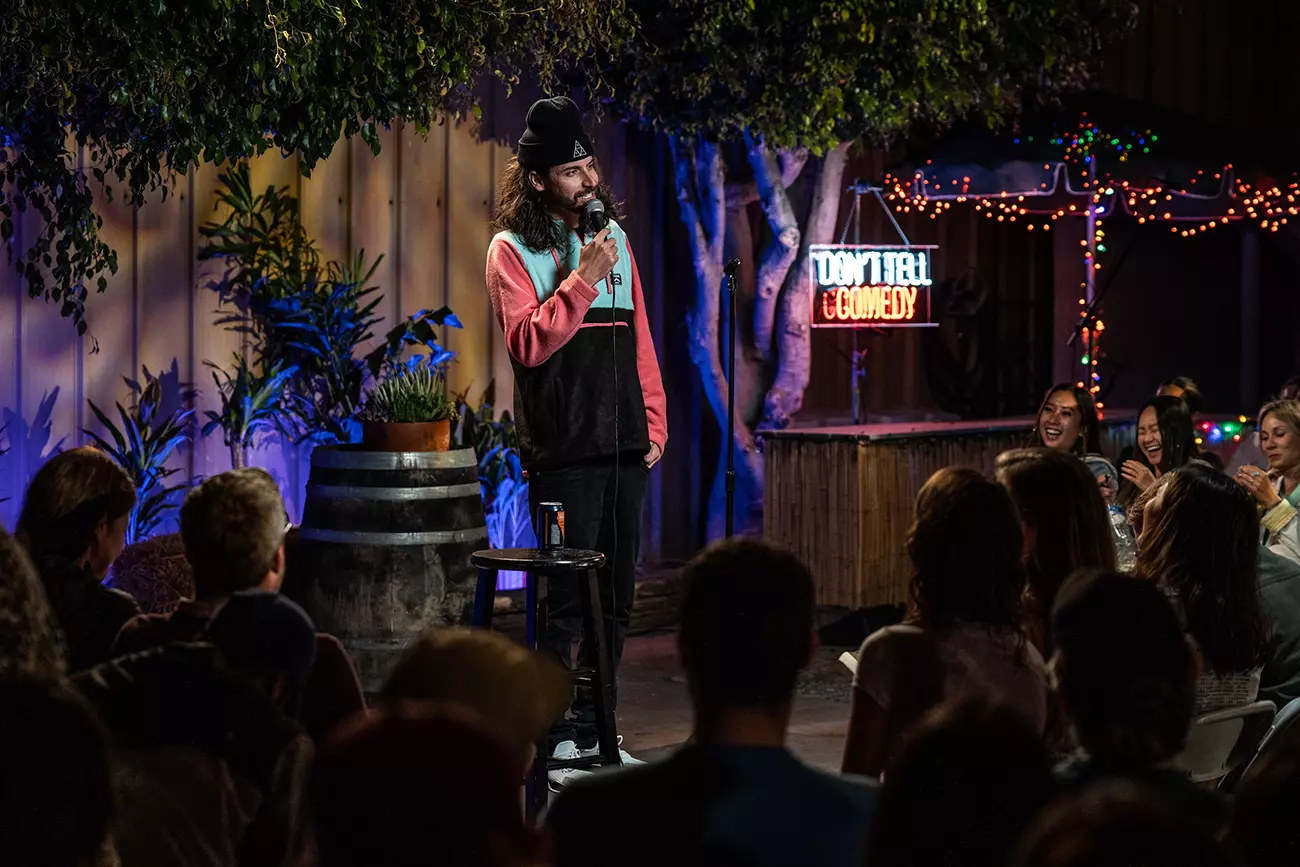 OUR MISSION
Don't Tell Comedy is on a mission to make premium stand up comedy shows more affordable and accessible. Our shows bring people together from across the world, creating a community of talented comedians and comedy lovers alike.
What we do
Don't Tell Comedy brings live comedy experiences to cities across the nation. We showcase the best of the next generation of stand up comedians through secret pop-up shows in unique locations!
Who we are
Don't Tell Comedy is made up of a network of comedians and comedy lovers. Check out our team.
How it started
Kyle KA, the creator of Don't Tell Comedy, grew sick and tired of paying for a 2 drink minimum at comedy clubs. Kyle had so much fun at one of his friends backyard comedy shows that he started Don't Tell Comedy with the hopes of bringing top talent into fun, community settings where comedy lovers can laugh and hang out on a budget.