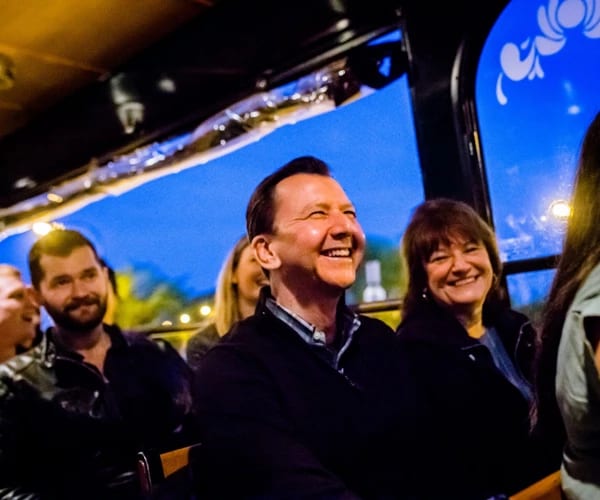 You've found Comedy's Worst Kept Secret.
You're one step away from experiencing live comedy like never before. Secret comedians, secret location, and no two drink minimums (they suck). Purchase tickets and we'll send you the rest of the secret info at noon on the day of the show. Here's everything we can tell you:
SHOW DETAILS:
The show is at an Outdoor location in Downtown, Las Vegas. Drinks for sale. Food for sale
Where will the show be?
The show's location remains a mystery until we deliver it to the ticket-holder's email by 12 noon on the day of the show!
Who is performing?
All comedians remain unknown until they come to the stage! You'll never know who might show up.
Any other questions?
Check out our FAQ - or email us at info@donttellcomedy.com.
---
ABOUT DON'T TELL COMEDY
Don't Tell Comedy brings live comedy experiences to cities across the nation. We showcase the best of the next generation of stand up comedians through secret pop up shows in unique locations! Want to see what a show looks like? Check out our Instagram. For any questions, please reach out to us at info@donttellcomedy.com.